WHAT'S NEW
Notice Regarding Investment in Low Temperature Logistics Company in Malaysia
On April 12, 2022, We are pleased to inform you that we have entered into an agreement to acquire approximately 49% of the issued shares of NL Litt Tatt Group Sdn.
For the investment, a special purpose company, NL Litt Tatt Group Sdn. Bhd. (Hereinafter referred to as NL Litt Tatt), will be established as the asset management company of former shareholders of Litt Tatt, and NL Litt Tatt owns 100% of the shares of Litt Tatt.
We will take approximately 49% stake of Litt Tatt.
Litt Tatt has a total of 6 warehouses and transport hubs in Malaysia, and about 190 in-house vehicles.
In 2018, we have invested in NL COLD CHAIN NETWORK (M) SDN. BHD. (hereinafter NLCCN), which offers low temperature logistics services in Malaysia and have been trying to provide integrated storage and transportation services for further business expansion.
We anticipate a great synergy between NL Litt Tatt and NLCCN and will further expand our business in ASEAN.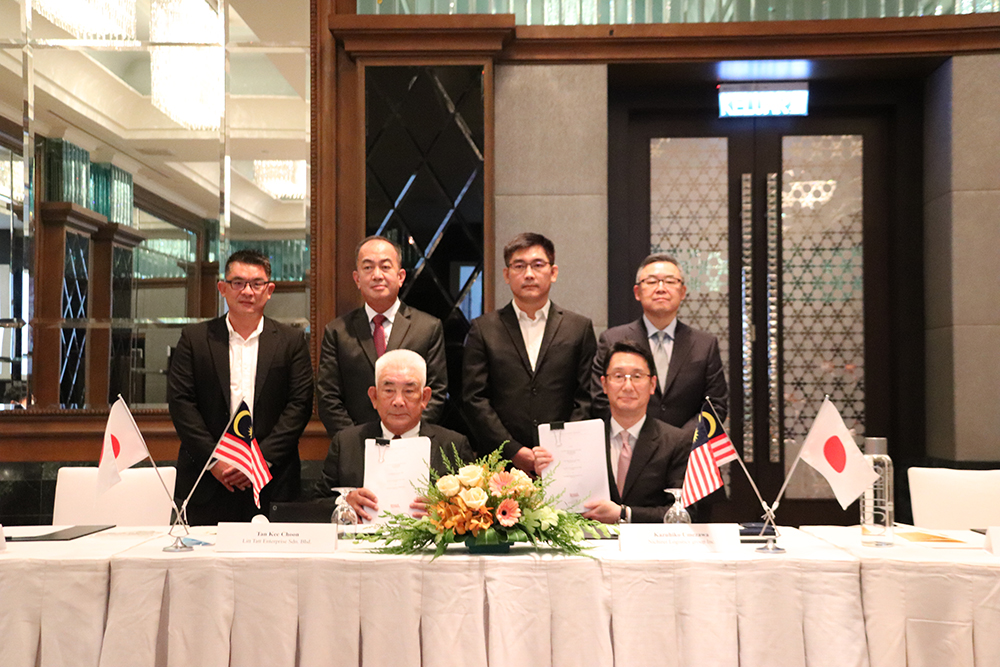 <Overview of investee company>
①Company name: Litt Tatt Enterprise Sdn.Bhd.
Location:No. 9, Jalan Laksamana 1A / KS7, Taman Sentosa, 41200, Klang, Selangor
Established: March 1997
Capital: 250,000 ringgit (approx. 100 million yen)
Business : Low temperature transportation / freezing / refrigerated warehousing
(2) Company name: Litt Tatt Distribution Sdn.Bhd.
Location:No. 9, Jalan Laksamana 1A / KS7, Taman Sentosa, 41200, Klang, Selangor
Established: May 1993
Capital: 250,000 ringgit (approx. 100 million yen)
Business : Lease of Refrigerated warehouse / Vehicle repairment
<Contact for inquiries regarding this matter>
Nichirei Logistics Group
mail:n1040x003@nichirei.co.jp
---